Integrating with Zoom
Our Zoom integration allows you to automatically generate Zoom meeting URL when a meeting or event is scheduled.
Connecting your Zoom account
To connect your Zoom account to Attendar, click on the avatar on the top right of your dashboard, navigate to My account > Integrations (in the sidebar).
You can find Zoom under Video Conferencing section. Click on Connect.

Alternatively, you can connect your Zoom account on the Location details page during the scheduling page creation flow.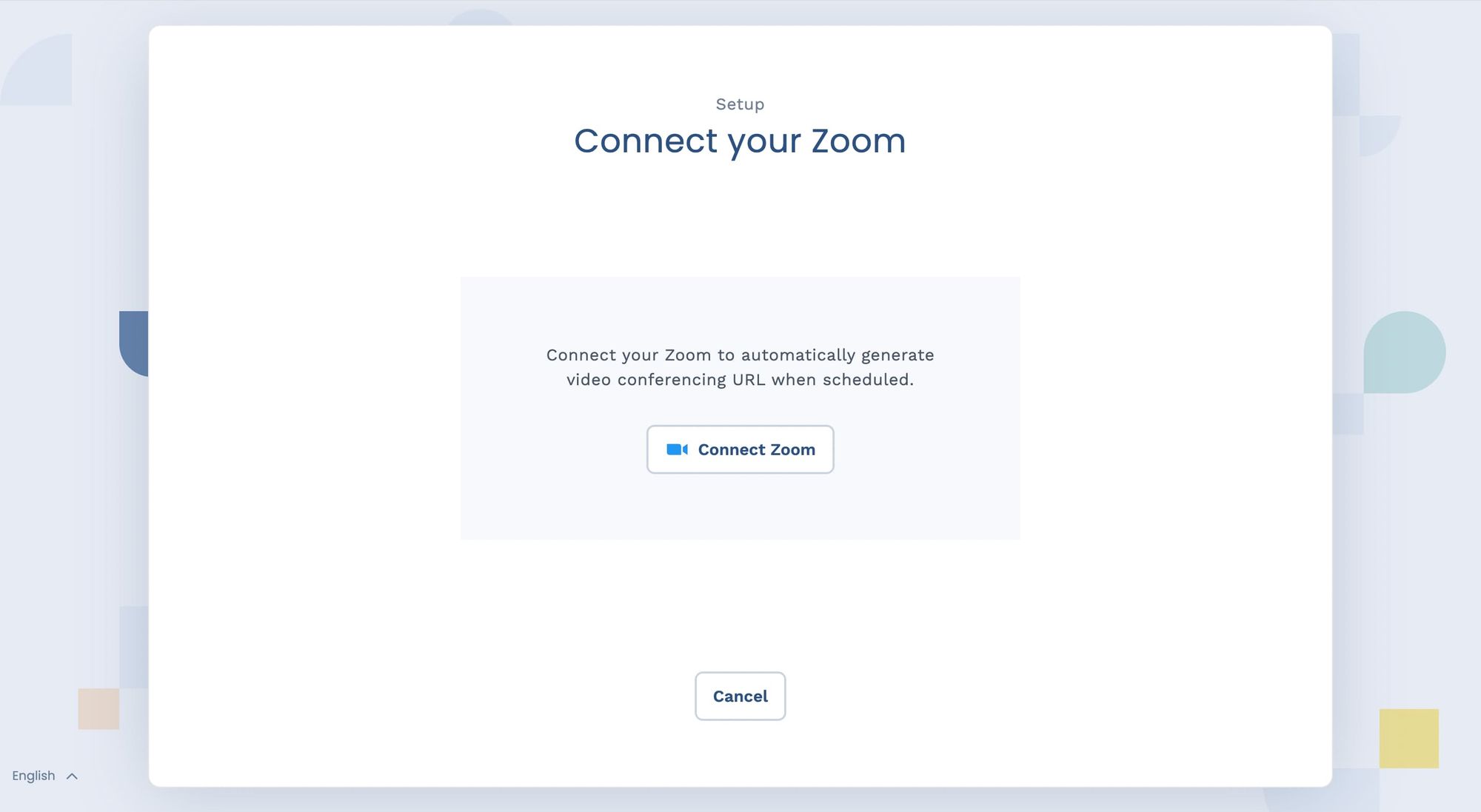 Using Zoom for scheduling (when connected)
Once you've connected your Zoom account to Attendar, you can select Zoom as the video conferencing tool when creating a scheduling page.

When it is scheduled, Attendar will automatically generate a Zoom meeting URL (vide conferencing link) for that event, and that URL will be shown on the Invite page for the recipient(s). The Zoom meeting URL is also sent via email if the recipient is logged in to Attendar.
Disconnecting your Zoom account
You can disconnect your Zoom account from Attendar by following the steps below.
On Attendar dashboard, go to My account > Integrations (in the sidebar), then click Disconnect > Revoke on the Zoom under Your integrations section
Login to your Zoom account and navigate to the Zoom App Marketplace
Click Manage > Installed Apps
Click the Attendar app
Click Uninstall